20th September, 2018
Amet Insurance Celebrating A Year of Growing Success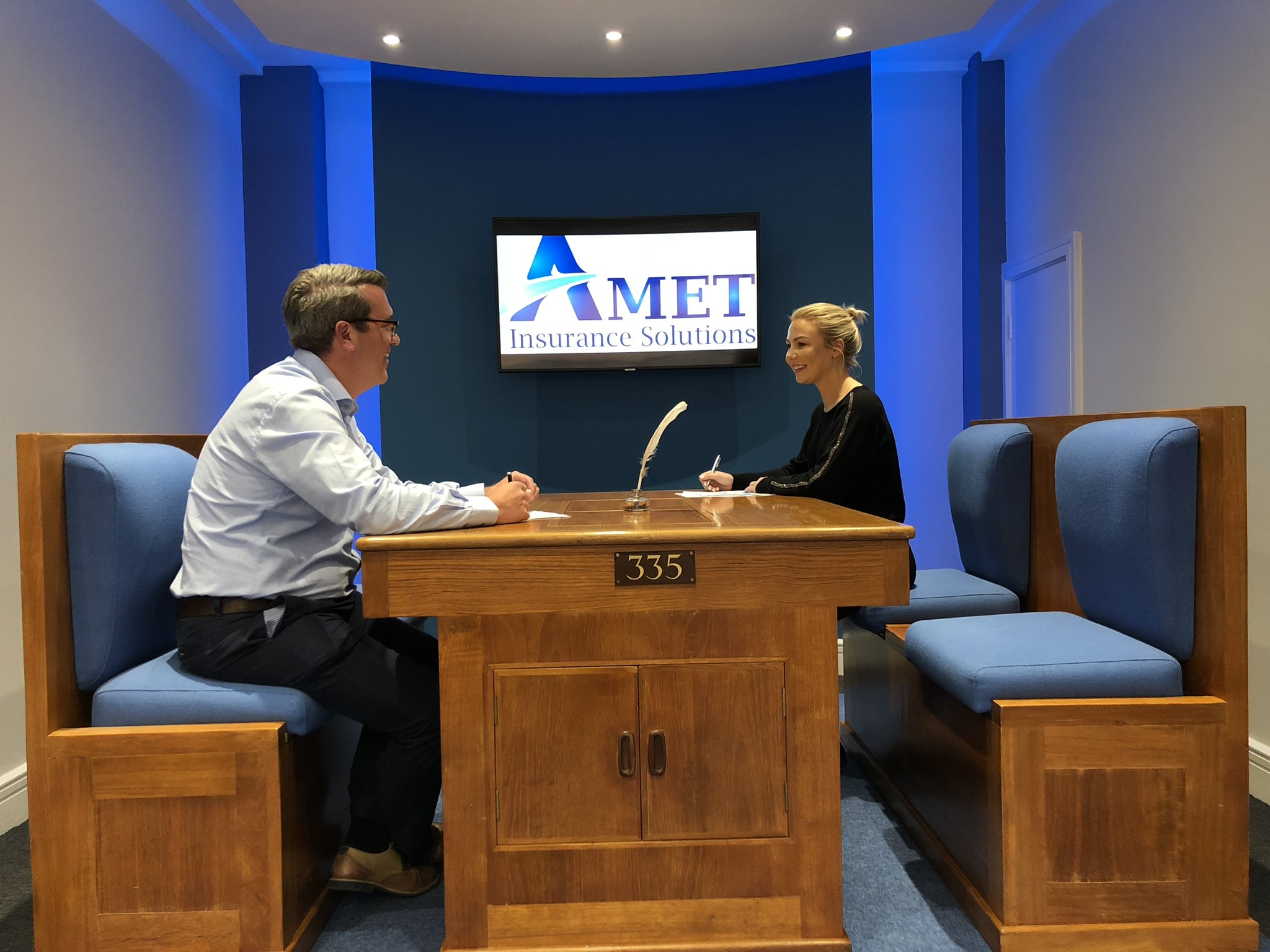 The first 12 months in business – any business – is always the most challenging, but when Amet Insurance began trading from July last year, the closely-knit team hit the ground running, and they haven't looked back.
Over that time, the Belfast headquartered company has moved into more permanent and larger offices – at 65 Chichester Street – and has grown its staffing levels, its network of brokers and its client base. So what has been the secret of that success?
Comments Managing Director Vincent McIvor:
"When we first opened for business our strategic and primary goal was to provide a local, professional and friendly customer focused service, with competitively priced policies tailored to individual requirements. – and we stuck to that, we achieved that, and we will continue to develop and build on that into the future."
Amet Insurance is headed up by directors and a management team who between them have more than 100 years' experience in working and trading in the Northern Ireland insurance market; the company is writing on behalf of Liberty Insurance, part of the highly respected and well trusted global insurer, the Liberty Mutual Group.
Amet Insurance write a variety of products covering private and commercial fleets, own goods/light commercial fleets, coaches and heavy goods vehicles, taxis, and special type vehicles, in addition to Employers, Public and Products Liability – and the past year has seen growth in all those areas. That's thanks in no small measure to the fact that their highly experienced team have long standing relationships with many sectors and organisations and they work closely with their broker partners across Northern Ireland to ensure they meet the differing needs of their customers., who, says Vincent, "will always be at the heart of our business."
Other members of the management team include Claims Manager Iain McKeown, Finance Manager Des Doherty, Director Simon Rotherham who is responsible for Motor Underwriting, Director Mark Price, Liability Underwriting, and Director David Boyle who looks after the company's IT needs.
All are local, working in close partnership with an eight-strong panel of Northern Ireland brokers to provide customers with local underwriting decisions and prompt, local handling of claims.
"Clients appreciate the fact that we provide a service that is competitive, professional and personal," says Vincent. "we have worked hard over the last 12 months to get the Amet name out into the marketplace, a name that customers can trust and have confidence in, and we are looking forward to building on that in years to come."
You can see this article in full and more in the Sept-Oct Edition of Export & Freight Magazine.