11th April, 2019
Amet Insurance: Providing A Local Service That Is Accessible Flexible and Friendly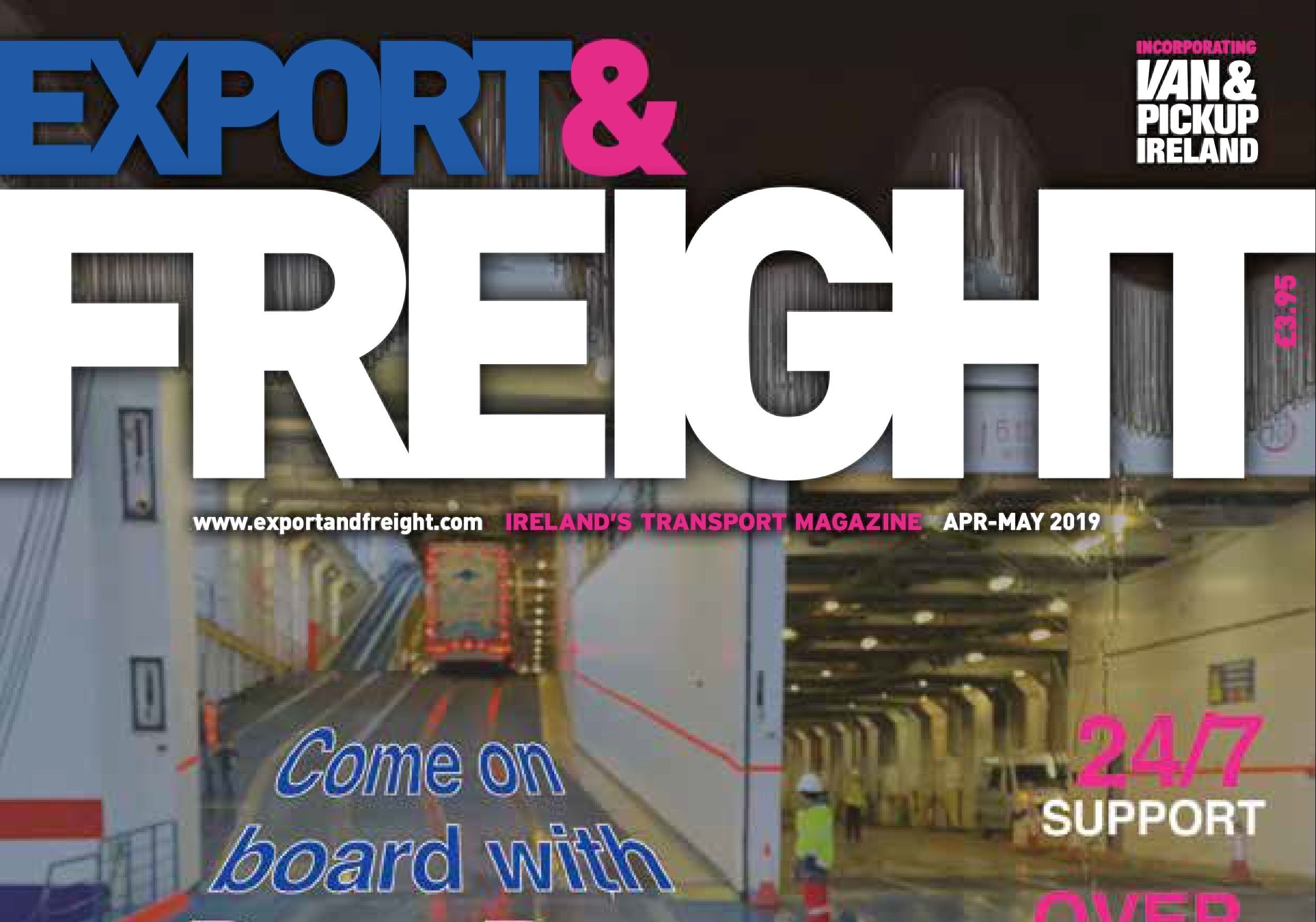 Almost two years since it first appeared on the local market, Amet Insurance has achieved all its initial goals to provide those operating in the transport and logistics sector – and in other fields of business – a service that offers both local expertise and flexibility.
Now well established in modern and spacious offices at Chichester Street in Belfast city centre, staffing levels have been increased to provide an even better and more efficient, cost effective service in a marketplace that is competitive and at times complex.
Amet Insurance write a variety of products covering commercial fleets, own goods/light commercial fleets, coaches and heavy goods vehicles, taxis, and special type vehicles, in addition to employers, public and products liability.
Vital to Amet's growing success has been the invaluable contribution of its network of brokers across Northern Ireland in cementing solid and sustainable working relationships with new and established policyholders.
Underwriting and handling claims on behalf of Liberty Insurance, part of the highly respected and well trusted global insurer, the Liberty Mutual Group, Amet Insurance has certainly added value to the local market, introducing products that policyholders would not normally have had access to.
Of course, it is only when something goes wrong, resulting in a claim having to be made, that a policyholder discovers just how good their Insurer's are – and from what we hear, Amet Insurance hasn't disappointed.
"At the outset our goal was to provide clients with local underwriting decisions and prompt, local handling of claims and looking back we can hopefully say that we have achieved that aim in offering the best proactive claims service in the market," says Managing Director Vincent McIvor who is supported by a highly professional management team that has more than a century of experience in working and trading in the Northern Ireland insurance market.
Indeed, Amet Insurance has at its disposal an experienced technical local claims handling team with strong relationships built up across the market, and an experienced panel of solicitors, engineers and loss adjustors.
It also enjoys full delegated claims handling authority and takes a proactive approach to ensure fair settlement of claims for all parties involved, as well as actively monitoring, identifying and investigating potential fraud.
The team at Amet Insurance, being fully conversant with the workings and requirements of fleet owners and others active in the industry, take pride in their professionalism, pay meticulous attention to detail and constantly strive to better themselves and the service they provide.
"We are all still willing and hungry to learn, we stay on top of new developments, innovations and opportunities and while we are serious about what we do, we don't take ourselves too seriously. At all times we want to be approachable, flexible and friendly. Developing, growing and maintaining a close and personal relationship with brokers and policyholders is our priority," says Vincent.
He adds: "Although the broker is always a customer's first point of contact, we are always willing to accompany the broker when going to meet clients to ensure their individual requirements are fully satisfied in the most suitable and cost-effective manner," says Vincent. "It helps to build up trust and confidence between client and insurer, especially when it comes to handling claims; having decision-makers on the ground can make a huge difference."
Amet Insurance underwrites everything from a single vehicle up to a large fleet, and while there can be many challenges in the transport industry, one of the most pressing remains the continuing shortage of drivers which can impact on insurance cover, not least accessing suitable cover for drivers with little or no experience. From the beginning, Amet Insurance has always been happy to help hauliers that have put new drivers through the relevant training and try to keep costs down by applying excesses or restricting terms.
As to the future, Amet Insurance plans to expand its product portfolio, additional products that will complement the Commercial Motor and Liability products that they currently offer. Amet remain very focused on industry sectors such as Transport & Logistics, Passenger Transport and Construction and the ability to offer their clients a full suite of products suitable to their sectors remains the ambition.
The potential to expand into the Republic of Ireland and Great Britain remains, although that move could well be influenced by what eventually develops on the Brexit front. "There's no doubt the uncertainty over Brexit has held us back from exploring new areas of business, but we do not intend to stand still; there are other avenues and markets that we can and will consider," says Vincent. "Whatever the future brings, we at Amet Insurance will adapt, embrace change and remain agile as individuals and as a team as we continue to build lasting relationships with our partners and policyholders."
Published In Export & Freight Magazine Apr-May 2019